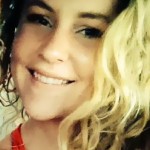 This semester I took one of my favorite classes so far in my schooling career–online journalism. It was also one of the most stressful classes. Ever. The workload was incredible, the amount of media sites I had to make accounts for was overwhelming and the technological issues made me want to destroy my precious MacBook–who isn't to blame for anything.
With all the times I have wanted to skip class, give up and just scream…I have to admit that this is one of the only classes I've ever had that I can actually say I have learned something I will use for the rest of my life. Don't get me wrong, I have found many classes beneficial, but this one was different.
So, what did I learn you ask? Well, where do I start?
At the Beginning
The first day of class, Jill, the professor, said I was required to open a Gmail account. But why? I mean I had Earthlink so why can't she just email me from there. It's just email so there's no difference, right? WRONG. Number 1: The Importance of Google…everything. That is the first thing I leaned. How I have gone so long without it, I will never know. But now that I have it, I will never go back and I cannot see myself using something else. Google has something for everything and will connect people to one another in every way possible. Kudos, Google.
One of the other things I learned is important to every journalist and I felt silly not taking it this seriously before this class. Number Two: Read Up. I never really took the time to read up on other journalists work because I thought what I had to say mattered enough. Selfish, I know. But I'm not like that anymore. Now, all I do is sit down and read other articles and blogs, and that has made me a better writer by far.
Something else I learned is the importance in trying new things. Number 3: Prezi Prez.What even is Prezi? I don't know. PowerPoint was my weapon of choice. But Prezi was the requirement for a presentation I had to do. But now I'm a master and I find PowerPoint far too boring.
Stuck in the Middle
Throughout the duration of this class, the students were required to write a number of blogs. Although time consuming, I loved it. Number 4: Blogging Fool. As a journalist, I have to learn to write consistently and always in a creative way. So I became blog obsessed and when I don't write at least once a day, my day isn't complete.
Here is a video about how to start up your first blog!

I hate social media. I hate Facebook and Twitter and Instagram. I think there's a sense of arrogance about it and I never really enjoyed taking part in it. I thought it was irrelevant. Boy was I wrong. Number 5: Swamped by Social Networks. I had to get and Instagram and I had to reactivate my Twitter. At first I was annoyed because I thought it was a waste of time. Until Jill gave the class a multitude of news sites to follow. And now I have joined the rest of society and I'm addicted. But unlike most people who just consume unimportant information. I consume and create information that effects me and my life.
Every week we were required to read a chapter; but one in particular stood out to me. Number 6: Stay Involved. I can't remember the actual title of the chapter and the book is somewhere in the house and I'm too comfortable to look for it. Anyway, this chapter detailed reasons why journalists not only need to read other people's work, but to get involved in it. Read, comment, discuss. Build a community and eventually, my own work will become more popular.
Almost There
This class mandated a multitude of components in the stories I wrote. From photos and infographics, to videos and audio interviews. Although confusing at first, I underestimated the importance of them. Number 7: Spice Up Your Life. Or, 'Media Up Your Blog.' Online journalism allows me to do so much more with my stories than print does. I can make them m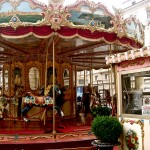 ore interactive and interesting, and I cannot fathom posting a story without at least one of those components. To prove my point, here's a pretty picture I took when I was in Italy for the summer. I could show you a picture of the Colosseum or some recognizable Italian structure…but this carousel was one of my favorite parts of Florence:
One of the most important lessons I learned occurred near the end of the semester, when I was just about done and yearning for summer vay-cay. Number 8: The importance of a Creativity Enhancer. I was done. My head needed a break and I didn't want to do any more school work. Every student knows that feeling of seriously contemplating dropping out of school. So during this time, my creativity was shot and I had a never-ending streak of writer's block. Therefore, I needed to find a away to get those creative juices flowing. Thank you online journalism and the overwhelming workload. Because of you I have formed a writing routine: laptop, home-cooked meal, wine and John Mayer. Hallelujah.
One of the final things I learned is probably one of the toughest adjustments for an aspiring journalists. Number 9: Get In..or Out… of the Zone. Get out of your comfort zone. Better yet, don't have one. As a journalist we have to be comfortable confronting all types of people at any time of the day.
Back to the Beginning
I love to write. Most importantly, I love writing what I want and when I want to write it. I hate being told what's expected of me because I've always believed that as long as I exceed my own expectations, then I am doing alright. So with this mentality, I have never been a fan of being told what I need to write about and when it needs to be done. Though I do all my assignments, I don't always enjoy them.
Because of this, I have been writing this blog just waiting for it to be the end so I can say I'm done. But…as a really do reach the end, I realize that this is my last lesson. Number 10: Journalism never ends. This class doesn't end with this blog and expectations don't end with this class. I need to remind myself that just because something comes to a close, does not mean it ends; because those lessons follow me wherever I go.
So, as I embark on my last summer as a college student and the final year before I enter the real world, I'm going to go back to the beginning. 
"I gotta have roots before branches; to know who I am before I know who I wanna be." – Room for Two
Feature photo credit: soundcloud.com